Enjoy Seafood, Steaks, and Live Music Daily at Aqua Restaurant
Aqua features a mouthwatering Mediterranean-style cuisine based mainly on fresh wild-caught local fish, the finest quality steaks available, and fresh, locally sourced vegetables, complemented by the finest cocktails, an expanded wine list, and a large selection of beers.
We created a fun environment with live music at both restaurant locations. Sing along with the Piano man, chill while enjoying jazz or dance the night away.
Restaurant Hours:
Monday – Sunday: 11:00 am – 2:00 am
Check out our two restaurant locations in Bonita Springs and Naples, FL. Enjoy our delightful menu, drinks, and daily musical performances. Look at our wide range of genres and artists to find entertainment for you!
Located on Naples's historic 5th avenue and on Crown Lake Blvd in Bonita Springs, Aqua offers a unique menu with the best-marbled steaks and seafood dishes. We serve everything from 20 oz steaks, shrimp, and much more to make you wish you ate here every night.
Learn more about our extensive menu options and view our events calendar. Come check us out for lunch or dinner for great seafood, steaks, and drinks all week.
Live Music Daily
We offer live music daily, showcasing some of the best musical talents in Southwest Florida for your entertainment. Enjoy live music at Aqua restaurant in Bonita Springs and Naples and dance the night away at one of Southwest Florida's top late-night spots.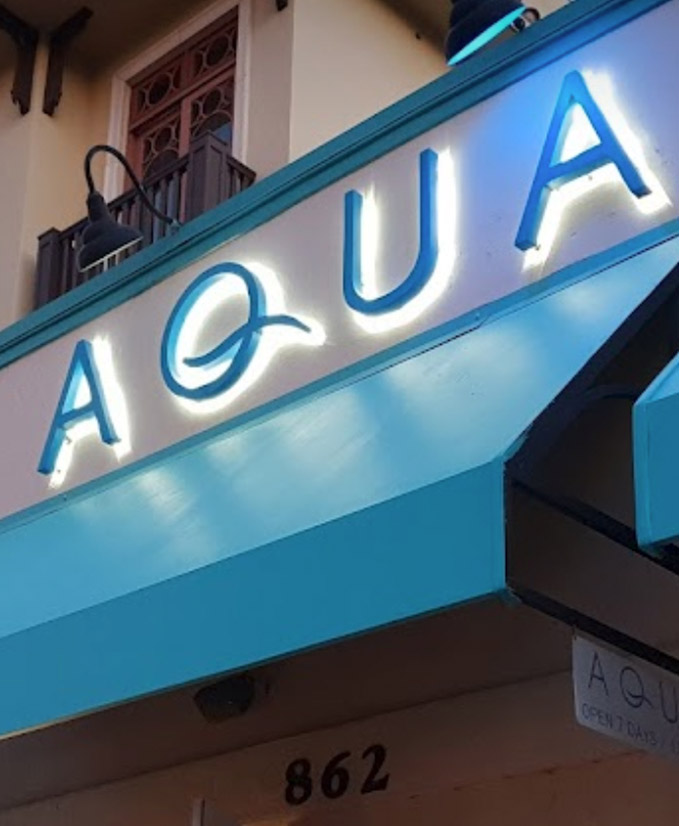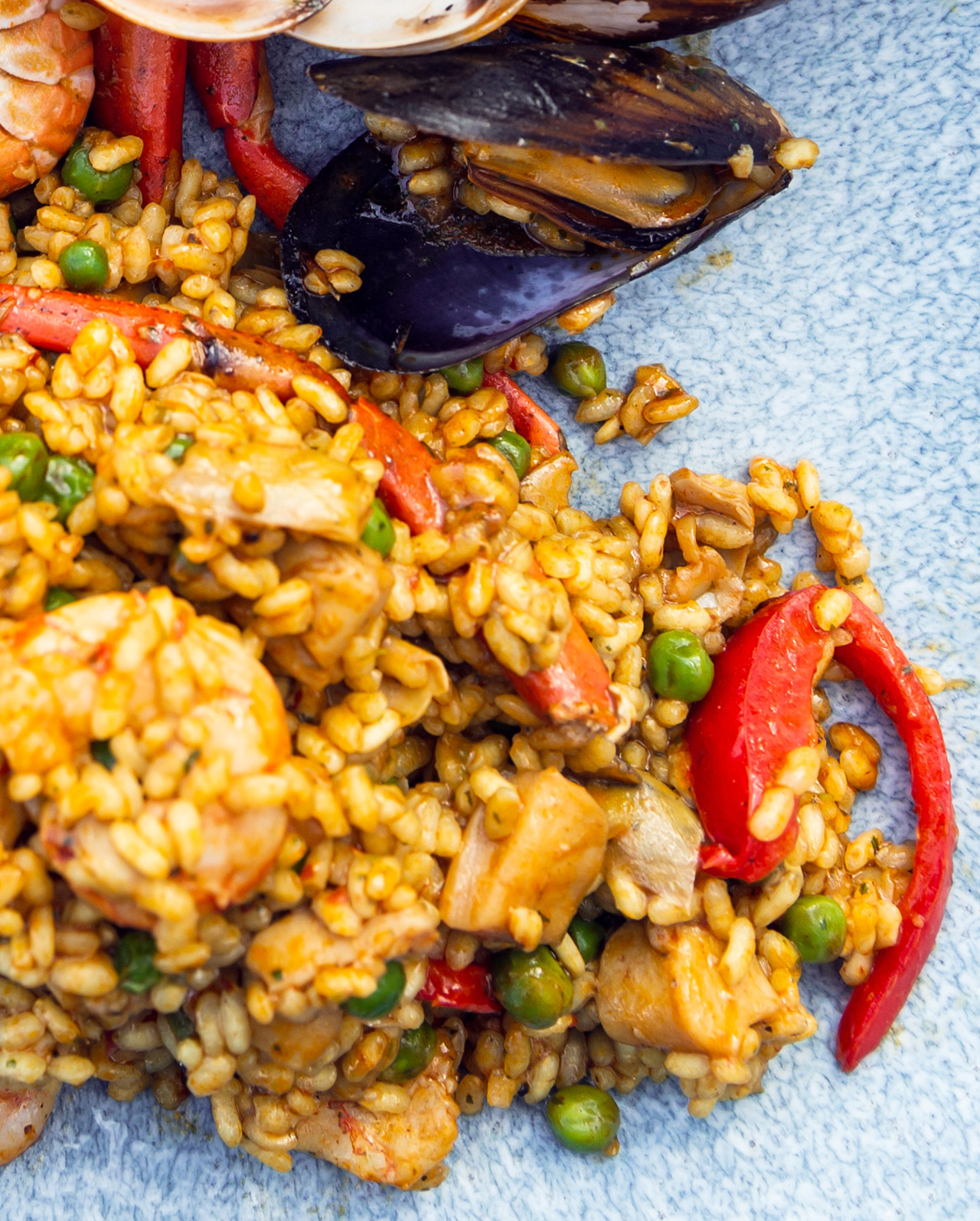 Seafood is What We Do.
We pride ourselves on delivering delicious seafood dishes served to you with a smile. We only serve the finest fresh-caught fish, steaks, and much more to give you the perfect Mediterranean meal! Our seafood dishes, drinks, and environment will have you coming back again and again!
Menus
Our focus on Mediterranean-style food means we offer an extensive seafood menu that includes classic favorites like Shrimp over Linguini, crab, Lobster, Ahi Tuna, and much more! Don't like seafood? No problem; we offer a delicious steak menu that will blow you away!
Aqua is open seven days a week for lunch and dinner. Come and check out the great lunch and dinner options available. We also offer a happy hour drink and food menu to help save you money while enjoying our great food items.
Lunch
Lunch is served from 11:00 am – 3:00 pm every day of the week. Choose from a wide range of meals like fish and chips, oyster Rockefeller, fish tacos, and much more.
Happy Hour
Happy Hour Drink Specials
We offer happy hour daily. Get our delicious menu of beers, wines, and specialty cocktails for a fraction of the price.
We have the drinks to fit anyone's taste buds here at Aqua. Take advantage of $7 Old-Fashioned, Manhattans, and Margaritas during happy hour. Also, enjoy our $5 domestic beers and $7 glasses of wine. Come and get the drinks you love at a fraction of the cost with Aqua's Happy Hour drink specials.
Happy Hour Food Specials
But wait, our happy hour menu is not for drinks only. Along with your discounted drinks, enjoy our happy hour food menu that includes our raw oyster bar, steaks, seafood, and small platters like appetizers. Come and enjoy the fantastic food offered at a low price during our happy hour special.
And sample one of the great deals available on food during our happy hour special. Enjoy a tasty platter of Chili Shrimp Tacos, Mahi dip, or try something from our raw oyster bar. Find a delicious meal and drinks for a fraction of the cost during Aqua's happy hour.
Dinner
Choose from some of our dinner classics like Bone-in, All-Natural Organic Berkshire Pork Chop, the Daily Catch, Shrimp over Linguini, and more. Click here to learn more about our dinner menu.
Cordials & Dessert
Outside of our incredible marbled steak and seafood dishes, we offer many of Southwest Florida's favorite desserts, like Randy's key lime pie, Coconut Sorbet, and Godiva chocolate cordials.
Aqua also offers an array of ports, a great way to finish a spectacular meal. Our dessert menu always carries a variety of 10 – 30-year-old ports to give you a tasty ending to a great steak or seafood dinner.
Mix at Home or Sip in Style at Our Restaurants. Drink Recipes from Our Bar to Your Kitchen.
Discover a world of flavorful delights with our curated drink recipes. Whether you mix your Aqua Fifth's favorite exotic cocktails using our step-by-step guides or enjoy them at our restaurants during happy hour specials, we've got you covered. Elevate your beverage game at home or sip in style with us, accompanied by delicious food and live entertainment. Cheers to endless possibilities and unforgettable sips.